The Forest Primordia
A wild new rift in the worlds of Troika...!
(Psst, if you want a physical copy of the adventure go to Exalted Funeral! It comes with a digital copy too. If you only want the digital stay here.)
MAIN STORY: The players are lost in the depths of the mirrormind skies, exploring an uncharted forest world. Abandoned, hollowed-out spheres float above them, exquisite and doom-laden.
SUPPORTING STORIES: The GM weaves multiple stories to create a vibrant, living world for the players to interact with:
A scheming devotee of Chaos gleefully willing to sacrifice anything to resurrect and long-forgotten god.
A village of dreamers and artisans living off the fat of that god's soulless shell of a body.
A cohort of mechanical knights whose faith has been eroded by their tedious, millennia-long vigil.
An intrepid doctor determined to experience the wildest aspects of the Omniverse.
THREE DISTINCT LOCALES:
The Village That Eats Its God Every Night - an idyllic place with a novel universal food security system.
The Forest Primordia - a lush, vibrant woodland full of slug spawns, reverse lightning, and drunken trees!
The Deconstructed Ziggurat - a crumbling stronghold with secrets divine and somber.
THIS ADVENTURE HAS:
A hex crawl
A dungeon crawl
11 new backgrounds, including Living Lab and Mindseed Revelator
New enemies, including Electric Ghosts and Chaos Spiders
A 6+ hour playlist to set the mood
Randomizers for backstories, weather, dreams, plot hooks, and more!
52 pages of science-fantasy adventure
A little bug named Zep
The Forest Primordia is an independent production by Heavy Crown Games and is not affiliated with the Melsonian Arts Council.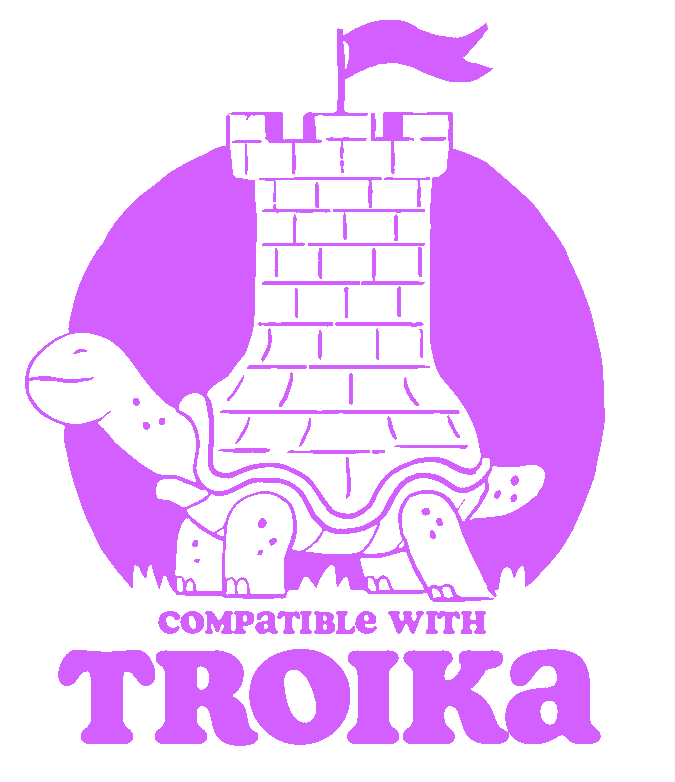 Purchase
In order to download this game you must purchase it at or above the minimum price of $10 USD. You will get access to the following files:
The Forest Primordia - Pages.pdf
35 MB
The Forest Primordia - Spreads.pdf
35 MB